Great Britain Cycling Team Performance Pathway Programmes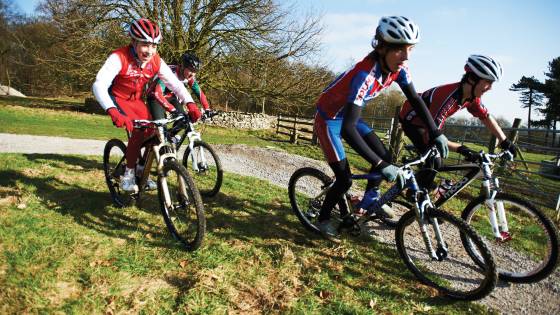 Riders aged typically between 14-16 years who perform well and show promise at their club and in regional competition can be nominated for a Regional School of Racing (RSR).
During an RSR, riders are coached and educated as part of a select group of riders from their region. More information clicks through to:
How do you get on an RSR?
Riders are typically aged 14 to 16.
Riders are nominated by their clubs and discussed at a forum with the RPCC.
Nominations are reconsidered for every RSR.
What are we looking for?
Good bike handling skills.
Good performances at regional races.
Progression through the 'Rider Route'.
Enthusiasm and self-motivation.
Nominations from club coaches
What will you learn?
Skills for each event and how to apply them.
Level of effort required to be competitive.
Understanding of the key off-bike skills.
Responsibility and ownership.
When does it happen?
During the year, RSRs will be delivered in each region across all disciplines. Some riders will be nominated for all, whilst others may only be ready for one. If you are nominated for more than one discipline we would encourage you to get involved.
Who is involved?
The regional performance pathway coaches, with support from Go-Ride and club coaches
What does it cost?
A small contribution of £5 is required from riders at each RSR. Travel and equipment costs are the rider's responsibility.
Contact us
For more information on British Cycling's performance pathway please contact us at pathway@britishcycling.org.uk.