British Cycling Talent Development Programme announce new Cyclo-Cross Regional School of Racing (RSR) sessions.
The British Cycling talent development pathway have today announced that they will be piloting three Cyclo-Cross Regional School of Racing sessions in early 2020, as they continue to support riders in off-road skill development. Three venues, all with purpose built Cyclo-Cross facilities; Middlesbrough Sports Village, Cyclo-Park (Kent) and Somerdale Pavilion (Bristol) have been identified as locations to initially trial activity across the country.
Jack Humphreys, British Cycling Talent Development coach said 'Cyclo-Cross is one of the biggest cycling disciplines and has a hugely passionate rider base. We also recognise that riders feed in from Cyclo-Cross to other disciplines so providing RSR's will help all disciplines thrive and ensure a pool of quality riders for years to come."
The Cyclo-Cross RSRs will run in a similar format to current pathway RSR sessions, with riders given the opportunity to hone their skills both on and off the bike tactically, physically and technically across the day. There will be a large element of play and freedom to fail for all riders, the sessions will provide opportunities for riders to watch peers/coaches repeating skills throughout the day, there will, of course, be plenty of water, sand and mud involved!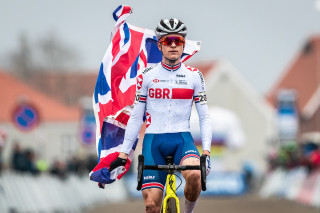 Joe Malik Talent Development Manager for British Cycling said 'Cyclo-Cross is a really popular racing discipline across the country as well as being very inclusive and accessible for riders. Feedback from clubs, coaches and parents was that Cyclo-Cross should be an area that British Cycling supports in terms of both riders and club coach development. Earlier this year we successfully piloted a number of Development Centers in Cyclo-Cross and we are today pleased to announce that we will pilot three Cyclo-Cross RSR sessions in early 2020. If this activity is successful, we will then look at how we can deliver more Cyclo-Cross activity in winter 2020 in line with the racing season'.
For full details of each session including; entry criteria, dates/location and online entry please click here.
For more information on the British Cycling Talent Development Programme please click here.