What's British Cycling Doing For Cyclo-Cross?

Driving Participation
British cycling's fastest growing competitive discipline, Cyclo-Cross has become a national institution when it comes to winter competition, with participation numbers nearly doubling since the sport came under British Cycling's umbrella in 2000.
The newest addition to British Cycling's portfolio of disciplines, the ambition to keep Cyclo-Cross as the easiest way into cycle sport has been reflected by a boom in participation following the 2008 Olympic Games, with rider numbers up from 16,500 to over 27,000.
The biggest increases have been seen in under-16s racing, with 30% more participation in British Cycling competitions, of which there are over 200 per year, averaging over 80 riders per competition.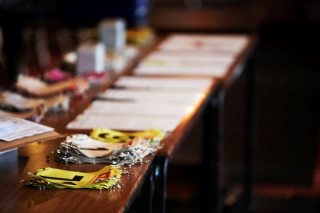 A Catalyst For Cycle Sport
Strength in the youth-sector can also be attributed to nominal entry fees for the 145 annual Go-Ride supported under-12 races, with many of today's best British bike racers introduced to the sport through 'cross - including cross country World Championship medallist Annie Last, Team Pursuit World Champion Dani King, junior World Road Race Champion Lucy Garner and World and Olympic Road Race Champion Nicole Cooke - but for many 'cross is more than just a route into competition.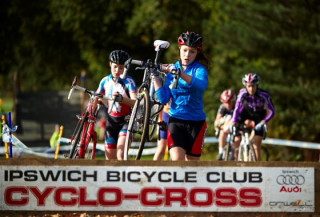 Lucy Garner - one of several British World Champions to come from cyclo-cross
A new culture of British riders staying in cyclo-cross and racing in the biggest events is establishing itself, with British Cycling funding a World Championships squad and support staff since 2000.
And British Cycling is investing in future riders, for a second year funding Talent Development Coach Simon Watts to independently deliver sessions for Britain's most promising young 'cross riders, with three free-of-charge coaching weekends per- season, while tracking their performances through domestic events and ultimately the World Championships.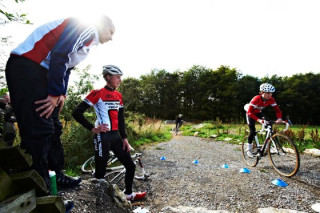 And to support the growing market for Cyclo-Cross coaching British Cycling will launch a Level 2 Award in 2012 - a model already endorsed and adopted by the UCI, forming the basis of its worldwide coach education programme.
Creating Opportunities
From supporting first-time organisers, to coordinating the UCI-ranked National Trophy, British Cycling is committed to growing cross racing.
Since 2010 the team of nationwide Regional Event Officers have provided vital support to many of the regional cyclo-cross leagues, including finding new venues for new and existing organisers and providing vital start-up event equipment, including over 2000 stakes, 600 rolls of race tape, e-z-ups and flags. And most recently, REOs have been supporting local constitutions (clubs) to bid for transponder timing under the Sport England small grant scheme.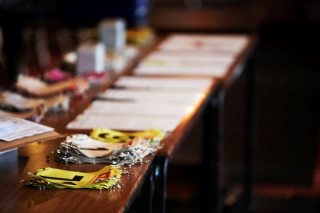 Having enough Commisaires to officiate each event is also essential, which is why in 2010 a new course was developed and delivered to help 21 new candidates qualify to regulate the sport.
On a national level, Britain's flagship Cyclo-Cross series is centrally coordinated by British Cycling and organised by local league officials. Underwritten and with a guaranteed prize fund, all rounds are provided with the same presentation materials, with online entry available for the fifth year.
Ride And Race Membership:
Becoming a member and joining British Cycling's winning team will make sure cycling's national governing body continues to improve the environment for all cyclists in Britain.
Membership is the foundation of British Cycling and holds the key to creating a better environment for every cyclist in the country. The basic aim is to help every cyclist get the most from their cycling, while making cycling stronger across the UK. All funding for membership comes from subscriptions, with all income going directly back into cycling. This means support for domestic events and clubs - including event volunteers, commissaires and officials.
As a voice of representation for cycling in Britain, more members from the cyclo-cross community means a stronger presence to secure deals not only for a more lucrative package of member benefits, but also to improve Britain's cycling environment.
Whether you're riding at the weekend or competing nationwide, British Cycling has a membership for you from just £24 per year.
Direct benefits from include access to the same legal advice and assistance as the Great Britain Cycling Team, 12% discount at Wiggle, 40% off subscriptions to Future's cycling magazine titles, the cheapest bike insurance policy - guaranteed, travel insurance and 15% discount at Halfords. Best of all subscription prices are the same today as in 2009.