Videre Race Team
Eastern''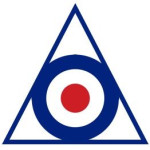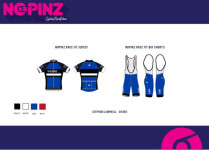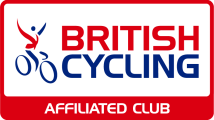 Club Information
Club type: Club
Affiliated: 31/12/2018
Affilation status: Active
Total club members: 10

About our club
Welcome to the official Videre Race Team (VRT) BC Profile Page.
'Videre' meaning 'I see' or 'Visionary' in Latin is an amateur level road race team who are purely focused on the training and development of riders through constructive training sessions designed and supplied by a fully qualified coach and elite level rider.

VRT was officially formed in January 2018 and is affiliated to British Cycling. We offer a wide range of adaptable and constructive training workouts suitable for all abilities. Currently there are 2 training streams. One which focuses on the development of Cat 4 riders alongside those who may be fairly new to the sport and one which focuses on the development of Cat 3+ riders. The idea behind operating 2 streams is to cater for, as best as possible, a mixture of abilities so that all riders benefit from the training sessions, whilst offering an opportunity to new riders to come along and give the sessions a go.

VRT operate an open door policy allowing riders to turn up to our regular training sessions which are run every Saturday morning and Tuesday evening (Tuesdays during the summer months only) with details of each session being uploaded on to the Facebook page and team website (still under construction). However it is worth noting that the majority of these sessions will be geared towards race preparation and are not social cafe rides. This said, please bear in mind that we are operating 2 streams and most riders who have a decent level of fitness and endurance will be more than capable of completing the training sessions we run.

For those riders who feel that they wish to become active members of VRT we do have an annual membership fee of £30 (Jan-Dec) with a reduced rate of £15 (Jul-Dec). VRT members benefit from the following:

1. Access to the VRT kit, designed and supplied by NoPinz.
2. A discounted membership to the Health Hub situated in Fornham All Saints, Bury St Edmunds. This sees team riders receive a 10% discounted monthly rate along with no sign up fee. There will also be a 1hr period every 3 weeks when team riders will receive a bespoke circuit being delivered to them by a fully qualified fitness trainer. (For more details please follow the link below:
http://www.allsaintshotel.com/health-hub-gym-pool-personal-training/
3. Access to VRT members specific training sessions were we will train alongside our team coach and other race teams within the region.
4. Gain access to VRT functions whether it be theoretical training sessions, guest speakers or social functions.

For anyone interested in joining VRT, or if you have any questions/queries simply email me direct on campbell.stephen@hotmail.co.uk.

Thank you for visiting the Videre Race Team Facebook page and we look forward to seeing you out on the road.

I am a member of this club
Contact
Club contact:
Mr Stephen Campbell
Phone:
07872426049
Email:
Email the club
Postcode:
IP32 7PU
How to join our club
This club has not yet setup online purchasing of club membership subscriptions.
| Day | Time | Traffic Free |
| --- | --- | --- |
| Tuesday | 18:00 | No |
| Saturday | 09:00 | No |