Leicestershire Cyclo-Cross League
East Midlands | Leicestershire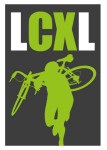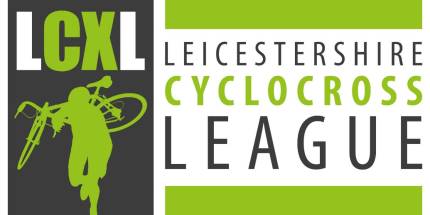 League Information
League type: League
Affiliated: 31/12/2022
Affilation status: Active
Total league members: 259

About our league
2021/22
The wait is over....

Registration
Will open on 23rd August 2021
Under 12's £3
Under 18's £5
Over 18's £10
Registration for the league will be via British Cycling portal.
Please note that some league members who registered last season were rolled over as requested for this season. They have been contacted by email and do not need to register for this season.

2021/22 Race day timings
Please see League registration T&C document
 
Entry Fees for 2020/21
U9 & U12 – £4
Youth – £8
Novice- £10
Junior (Male & Female) – £10
Veteran (Male & Female) – £18
Senior (Men & Female) – £18

Online entries close on the Tuesday (23:59pm) before the event.
No additional charges to be made by promoting clubs - this includes parking.
Entries will be prioritised to league members and then to others at the organiser's discretion. The organisers decision will be final and not subject to debate.
Entries will not be accepted until the Event Organiser confirms the race is going ahead as close to the race as possible. This ensures that a refund will be available until entries are accepted (£1 admin fee taken by BC is non-refundable).
Once entries are accepted then the organiser has the right to deduct event costs before a refund is released.
This will be completed within 30 days of the planned event.

Proposed Race Dates
26th September – Round 1
10th October – Round 2
24th October – Round 3
21st November – Round 4
2nd January - Round 5
16th January – Round 6
Thank you to the promoting clubs.


Race Results & League Tables
Race Results to be shared by links to D3RaceTec Website, league tables to be shared via LCXL Facebook page and website.
https://leicestershirecxl.wordpress.com/
League tables will be used for gridding purposes only. There are no race day prizes or league prizes this season.

D3RaceTec Timing Chips.
Timing Chips to be distributed by D3RaceTec at each event.
Unfortunately, due to COVID-19 and the associated increased costs and reduced income because of rider limits there will be no overall league prizes/awards for this season nor prizes at individual rounds.

COVID19
Please ensure you follow all COVID19 restrictions put in place by the organisers to ensure that the event is as safe as possible and ensures that future races can take place.
Specific points include but not limited to:
• PPE to be used where required and requested.
• Social distancing to be applied during warm up, sighting lap, gridding and at the finish.
• Please also abide by the government regulations that are dictated at the time and location of the event.

THANK YOU.

Buy League Membership
Contact
League contact:
Mr Dean Barnett
Email:
Email the club
Postcode:
LE65 1FT
How to join our league
Please choose from the following options to pay league subscriptions.
Contact the league using the details in the contact tab before you buy your subscription. Please note the £1.00 application fee is non-refundable.
Price
Age
Membership required?
Membership

U12

£3.00
+£1.00 application fee
0 - 11
No British Cycling membership required
Buy membership

U12

Age : 0 - 11

Price : £3.00 +£1.00 application fee

No British Cycling membership required

U18

£5.00
+£1.00 application fee
12 - 17
No British Cycling membership required
Buy membership

U18

Age : 12 - 17

Price : £5.00 +£1.00 application fee

No British Cycling membership required

18+

£10.00
+£1.00 application fee
18 - 120
No British Cycling membership required
Buy membership

18+

Age : 18 - 120

Price : £10.00 +£1.00 application fee

No British Cycling membership required