Fylde Family Cycling Club
North West''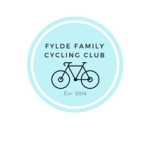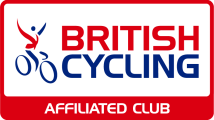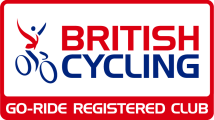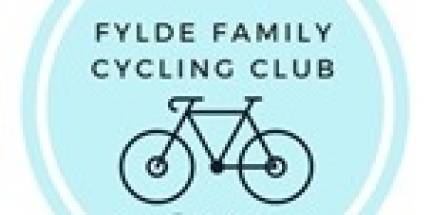 Club Information
Club type: Go-Ride Club
Affiliated: 31/12/2019
Affilation status: Active
Total club members: 7

About our club
A club for cyclists of all abilities to meet, learn, practice riding skills, improve stamina and maintain equipment whilst being part of a family-centric club.

We meet for a youth coaching session fortnightly on a Saturday morning, 10.00 - 12.00 at Park View, Lytham (we meet next to the two containers opposite the BMX track). Cost is £1 per child. Once you have attended two sessions if you want to continue you need to become a member of the club.

We also run a led ride through Sky Ride Social for the Club at 13.00 on the same day and are looking to add more rides.

Our next coaching session is Saturday October 22nd.
I am a member of this club
Buy Club Membership
How to join our club
Please choose from the following options to pay club subscriptions.
If you are not yet a member of this club we recommend that you contact the club using the details in the contact tab before you buy your subscription. Please note the £1.00 application fee is non-refundable.
Price
Age
Membership required?
Membership

Senior

£20.00
+£1.00 application fee
18 - 64
No British Cycling membership required
Buy membership

Senior

Age : 18 - 64

Price : £20.00 +£1.00 application fee

No British Cycling membership required

Youth

£10.00
+£1.00 application fee
0 - 18
No British Cycling membership required
Buy membership

Youth

Age : 0 - 18

Price : £10.00 +£1.00 application fee

No British Cycling membership required

Student

£15.00
+£1.00 application fee
18 - 64
No British Cycling membership required
Buy membership

Student

Age : 18 - 64

Price : £15.00 +£1.00 application fee

No British Cycling membership required

Unemployed

£15.00
+£1.00 application fee
18 - 64
No British Cycling membership required
Buy membership

Unemployed

Age : 18 - 64

Price : £15.00 +£1.00 application fee

No British Cycling membership required

65 or Over

£15.00
+£1.00 application fee
65 - 120
No British Cycling membership required
Buy membership

65 or Over

Age : 65 - 120

Price : £15.00 +£1.00 application fee

No British Cycling membership required

Family subscription

£30.00
+£1.00 application fee
18 - 17
No British Cycling membership required
Buy membership

Family subscription

Age : 18 - 17

Price : £30.00 +£1.00 application fee

No British Cycling membership required

Extra child for Family membership

£5.00
+£1.00 application fee
0 - 17
No British Cycling membership required
Buy membership

Extra child for Family membership

Age : 0 - 17

Price : £5.00 +£1.00 application fee

No British Cycling membership required
Youths/Juniors (under 16s)
Adults (over 16)
Female Cyclists
Male Cyclists
Novice riders (rides up to 1hr)
Disability cyclists