Inverness Cycle Club
North Scotland''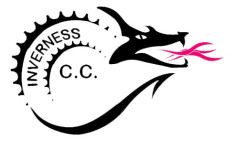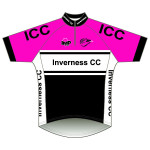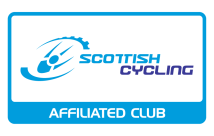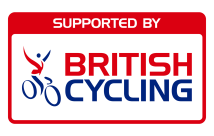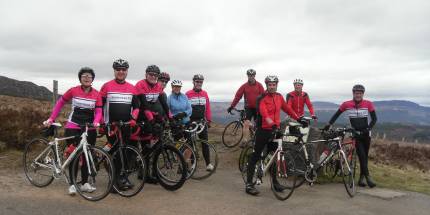 Club Information
Club type: Club
Affiliated: 31/12/2024
Affilation status: Active
Total club members: 103

About our club
Inverness Cycle Club is a group of enthusiastic amateur cyclists whose aim is to promote cycling in the Inverness area. The Club is affiliated to British Cycling and Scottish Cycling. It is run by the members for the members, endeavouring to cater for all types of cycling and abilities. Whether you have aspirations to race on the road, descend the downhill tracks in the mountains or just wish to challenge yourself and improve your own personal fitness, Inverness Cycle Club has something for you. Above all we want everyone to enjoy riding their bikes as much as we do.

The Club has a varied programme of rides to suit all abilities. For 2023 organised Club rides will consist of the following, weather permitting:

Monday Night Development Ride: This is the night we class as our taster night. These nights are open to anyone who is thinking about joining Inverness Cycle Club, as well as existing members. We will tailor the ride to suit all levels. We appreciate that joining a cycle club may seem a little intimidating but please do not be put off. This is an ideal night to try the club where we will introduce new members to the benefits of club riding. For those thinking of joining, you are welcome to come on up to three rides before formally joining the club.

Wednesday Night Gravel Ride: These rides focus on riding the lanes and trails away from the tarmac. These rides are suited to gravel or adventure bikes with fatter tyres.

Saturday Club Cafe Ride: This is a social ride with the distance extending as the season progresses. Distances are usually in the region of 60 miles/100 km with a stop en-route for food, drink and a chat. We aim to run longer rides in the summer, including a number of "away days" where we travel further afield.

Time-Trials: Test yourself against the clock, and see how you improve over the season.

Ad Hoc Rides: Members can post rides on the club forum to suit their own work and family commitments or specific training needs.

All details about our rides are posted in the club forum, which is open to all.

The only thing we require is that all riders wear a helmet and have a bike that is safe and roadworthy. Club members can advise you on this or visit your local bike shops who are always happy to help. We also ask that you carry a spare tube, pump and tyre levers. Do not worry if you are not confident in changing a flat tyre, there are plenty of experienced members who will help. Lights in inclement weather or low light, a water bottle and food for longer rides are also advisable as well as clothing appropriate to the weather conditions or the forecast.

We do not expect new members to be super fit. Getting out and trying your best is all we ask. The pace will not be fast on Monday nights and will be tailored, with the route, to suit. Nobody is ever left behind on any of our club rides.
I am a member of this club
Buy Club Membership
Contact
Club contact:
Mr Gary MacGowan
Phone:
07979598060
Email:
Email the club
How to join our club
Please choose from the following options to pay club subscriptions.
If you are not yet a member of this club we recommend that you contact the club using the details in the contact tab before you buy your subscription. Please note the £1.00 application fee is non-refundable.
Price
Age
Membership required?
Membership

Full Year Jan -Dec

£15.00
+£1.00 application fee
18 - 120
No British Cycling membership required
Buy membership

Full Year Jan -Dec

Age : 18 - 120

Price : £15.00 +£1.00 application fee

No British Cycling membership required

Q2

£11.25
+£1.00 application fee
18 - 120
No British Cycling membership required
Buy membership

Q2

Age : 18 - 120

Price : £11.25 +£1.00 application fee

No British Cycling membership required

Q3

£7.50
+£1.00 application fee
18 - 120
No British Cycling membership required
Buy membership

Q3

Age : 18 - 120

Price : £7.50 +£1.00 application fee

No British Cycling membership required

Q4

£3.25
+£1.00 application fee
18 - 120
No British Cycling membership required
Buy membership

Q4

Age : 18 - 120

Price : £3.25 +£1.00 application fee

No British Cycling membership required