RST/Cycle Division Racing Team
West Midlands | West Yorkshire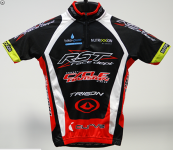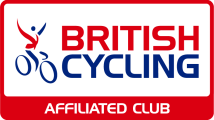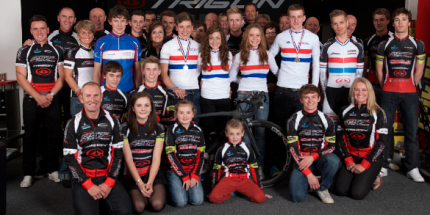 Club Information
Club type: Club Commercial
Affiliated: 31/12/2019
Affilation status: Active
Total club members: 62

Club Sponsors:

CERO
Scott Bikes
About our club
RST Racing Team – Evolutionary Development

The arrival of RST RT on the competitive cycling scene is a story of steady evolution. It was born out of the already very well established RST motorcycle clothing division which was founded by Ex elite cyclist and motorcyclist Jonny Towers and RST designer Chris Walker who is an ex professional cyclist (he won the Milk Race Tour of Britain in 1991 plus countless other Pro races), so as you can imagine this small development team knew what was required to take RST Cycle apparel to the same level as their Moto clothing.To bolster this new venture ex Elite cyclist Gareth Hewitt came on board as Cycle Division Manager along with young first cat cyclist Dan Storey

Soon their first kit was designed, manufactured and marketed. Sales were steady and it wasn't long before members of the team were riding in the new kit and could be seen darting about various parts of Derbyshire, Nottinghamshire, South Yorkshire and West Yorkshire at weekends.

The next logical question was simple, why not move to the next level and have wearing our stylish kit at weekends mean something more? Why not start an official team? But not just that, why not also develop a team and build it on sound principles of proven practise, unity of purpose, integrity of process and respect for endeavour?

Thus it was that RST RT was born of a natural process of shared cycling values and aspirations. It therefore isn't simply a love of cycling that motivates RST RT: rather it is a commitment to a form of development aware of itself not as a product, but as a process – a process of growth constantly seeking its next and natural level.
I am a member of this club
Contact
Club contact:
Mr Kieran Frend
Phone:
01773864445
Email:
Email the club
How to join our club
This club has not yet setup online purchasing of club membership subscriptions.
Youths/Juniors (under 16s)
Adults (over 16)
Female Cyclists
Male Cyclists
Novice riders (rides up to 1hr)
Intermediate riders (1-3 hrs)
Advanced riders (rides 3hr+)
Racing cyclists
Disability cyclists