Cheltenham & County CC
South | Gloucestershire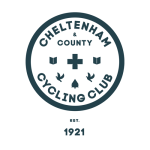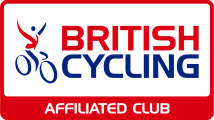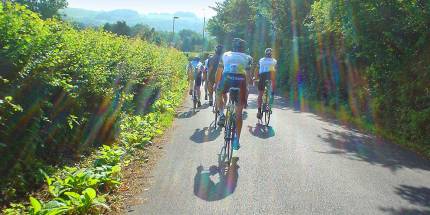 Club Information
Club type: Club
Affiliated: 31/12/2019
Affilation status: Active
Total club members: 309

About our club
The Club is called the Cheltenham and County Cycling Club and our main purpose is to promote recreational cycling & cycle sport in Cheltenham and the surrounding area.

Our key aims and objectives are:
· To organise recreational cycling activities for members.
· To organise competitive cycling events for members.
· To organise events within the disciplines of the major national cycle sport organisations.
· To organise social activities for members.

We have a very active membership with over 300 members who regularly participate in cycling. There are four classes of Full Member based on age:
· Juvenile Member – Aged 15 and under on January 1st.
· Junior Member – Aged 16 or 17 on January 1st.
· Senior Member – Aged between 18 and 64 on January 1st.
· Member over 65 – Aged 65 and over on January 1st.

Full Members are entitled to all the benefits of Club membership, which include:
· Clothing in Club colours at subsidised prices;
· Information and advice on all aspects of cycling;
· Affiliation to the major cycling organisations and other cycling related groups;
· Friendly leisure riding and the support of team mates in competitions.
I am a member of this club
Buy Club Membership
How to join our club
Please choose from the following options to pay club subscriptions.
If you are not yet a member of this club we recommend that you contact the club using the details in the contact tab before you buy your subscription. Please note the £1.00 application fee is non-refundable.
Price
Age
Membership required?
Membership

Senior Member

£14.00
+£1.00 application fee
18 - 64
No British Cycling membership required
Buy membership

Senior Member

Age : 18 - 64

Price : £14.00 +£1.00 application fee

No British Cycling membership required

Juvenile Member

£4.00
+£1.00 application fee
0 - 15
No British Cycling membership required
Buy membership

Juvenile Member

Age : 0 - 15

Price : £4.00 +£1.00 application fee

No British Cycling membership required

Junior Member

£4.00
+£1.00 application fee
16 - 17
No British Cycling membership required
Buy membership

Junior Member

Age : 16 - 17

Price : £4.00 +£1.00 application fee

No British Cycling membership required

Veteran Member

£9.00
+£1.00 application fee
65 - 100
No British Cycling membership required
Buy membership

Veteran Member

Age : 65 - 100

Price : £9.00 +£1.00 application fee

No British Cycling membership required

Family Membership

£19.00
+£1.00 application fee
18 - 18
No British Cycling membership required
Buy membership

Family Membership

Age : 18 - 18

Price : £19.00 +£1.00 application fee

No British Cycling membership required

Temp Young Rider

£1.00
+£1.00 application fee
12 - 17
No British Cycling membership required
Buy membership

Temp Young Rider

Age : 12 - 17

Price : £1.00 +£1.00 application fee

No British Cycling membership required
Youths/Juniors (under 16s)
Adults (over 16)
Female Cyclists
Male Cyclists
Novice riders (rides up to 1hr)
Intermediate riders (1-3 hrs)
Advanced riders (rides 3hr+)
Racing cyclists
| Day | Time | Traffic Free |
| --- | --- | --- |
| Sunday | 08:30 | No |