British Cycling campaigns manager Martin Key on a crucial month for #ChooseCycling with the Comprehensive Spending Review announcement due on 25 November.
British Cycling, represented by Chris Boardman met with the transport minister, Robert Goodwill MP on 9 November to discuss how the Cycling and Walking Investment Strategy (CWIS) will be funded.
This follows an intervention by the #ChooseCycling Network, representing over 250,000 employees, who wrote to the Chancellor asking him to invest in cycling to help deliver the country's long-term economic plan.
The outcome of the Comprehensive Spending Review will be announced on 25 November and will be the point we know if any additional funding has been provided to deliver the government's transport priorities.
Even after this point there is still an opportunity for Mr Goodwill to secure sufficient funds within his department to deliver the Prime Minister's and government's commitments to normalise cycling.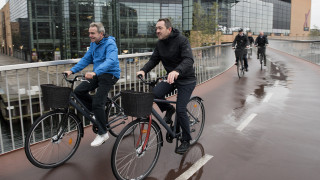 The government's manifesto says it wants to make cycling safe and aims to 'double the number of journeys' by 2025. The Department for Transport has also committed to publishing a Cycling and Walking Investment Strategy (CWIS). The strategy is now being developed and is likely to published in summer 2016. This is what we know so far.
The requirement to publish a CWIS comes from the Infrastructure Act 2015 which also sets out the need for a Roads Investment Strategy (RIS). Therefore it is likely that the CWIS will mirror the RIS which has already been published and includes a vision, timeline, infrastructure plan, statement of funds a performance specification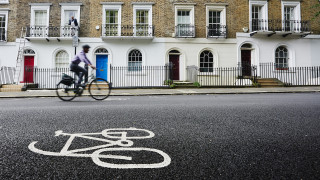 These documents will be published over the course of the next six months with the vision and timeline expected first.
The tender to create the infrastructure plan was won by WSP in partnership with Phil Jones Associates who have previously worked for British Cycling. The process to create this is likely to take several months followed by a period of public consultation.
The most fundamental part of an investment strategy is the investment itself and at the moment there are worrying signs. Investment in cycling infrastructure during the last government averaged just over £4 per head per year but it was increasing with the Prime Minister and transport minister's saying they want to reach £10 per head per year.
This is set to dramatically reduce when the Local Sustainable Transport Fund ends in April. At the moment the stop-start nature of investment which has harmed cycling in this country looks set to continue.