---
Mid-Devon CC's Andrew Hitchens won the 2012 Pittards Trophy Road Race at Yeovil in Somerset on Sunday, repeating his victory in the same race from 2006.
The support race to the Ham Hill Road Race, the Pittards Trophy for third and fourth cat riders was held over three laps of the same circuit.
Once the race started there were a few attacks as they raced out towards the climb. The race kept coming back together over the climb but once over two riders got a small gap and a further group of eight also got away.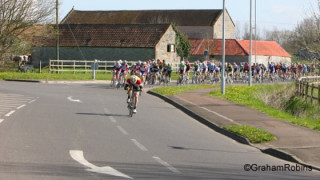 On the second lap these two groups joined forces and soon pulled out a gap over the chasing bunch by over two minutes.
On the last lap the race started to come back together but it was Andrew Hitchens (Mid Devon CC) who arrived at the line first to take the win just ahead of a charging bunch.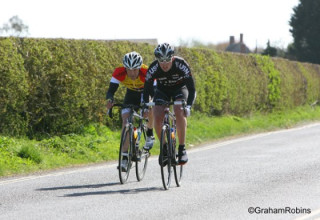 Result:
1 Andrew Hitchens (Mid Devon CC) 1:46.11
2 Malcolm Dixon (Severn RC)
3 Peter Giddings (Zappi's CC)
4 Jamie Fabrizio (CS Dynamo)
5 Michael Leech (Team Tour 2000)
6 Sean Frost (votwo.co.uk/USN)
7 David Medhurst (Cardiff Ajax)
8 Edward Griffin (Cycology Bikes)
9 Mike Kiss (RPC Racing)
10 Matthew Blackmore (Bristol RC)
---
British Cycling would like to thank the organising team, officials and everyone else who helped promote this event. Our sport could not exist without the hundreds of people, many of them unpaid volunteers, who put in many hours of hard work running events, activities and clubs.