---
Preceeding the Rutland CiCLE Classic by one day, the sportive gave amateur riders the experience of Lincolnshire's roads.

Sign on opened at 0730. Riders queued for a race number and timing chip.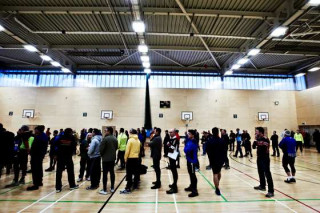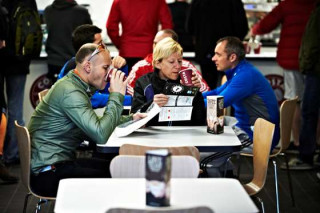 A coffee shop at the start of the sportive was popular for digesting breakfast, and the route.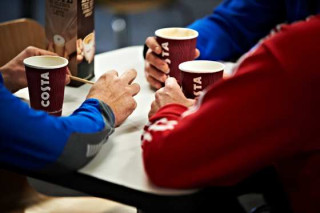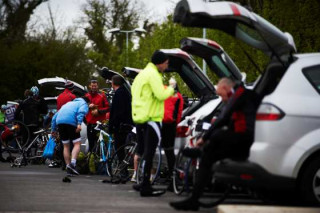 Cars emptied as tradition dictates, some disorganised, some ordered.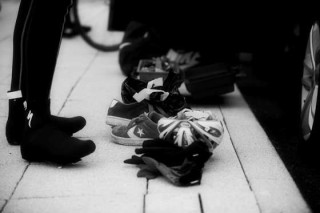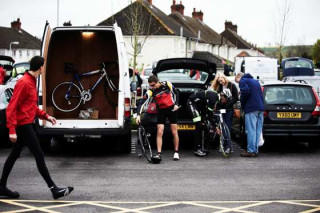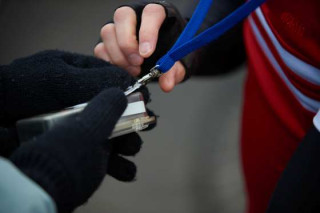 All riders were required to scan a chip before and during the sportive to track progress.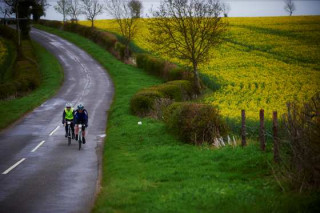 The earliest stages of the ride was dry - here riders pass through North Witham.

However, by the time riders circled Belvoir Castle heavy rain and strong winds were set.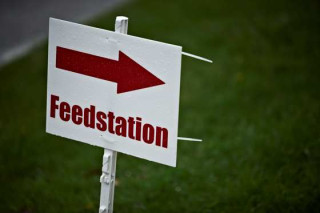 The first feedstation became packed with sodden riders, whipped by rain.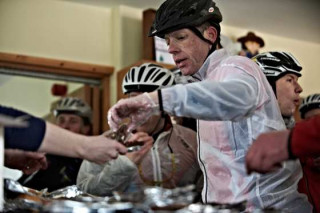 A selection of cake was the perfect greeting.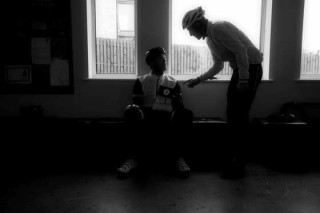 Consultation of the map left some to abandon the route.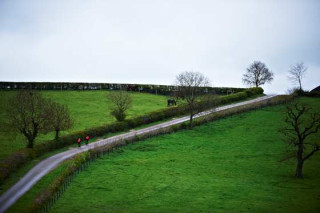 A series of climbs concluded the day.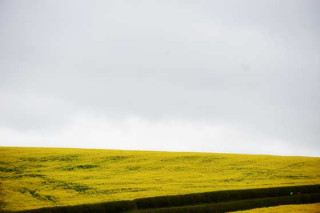 Only oilseed rape painted an otherwise grey skyline.