British Cycling has today announced the team of six riders who will represent the Great Britain Cycling Team at the Prudential RideLondon Classique on Saturday 29 July.
Olympic gold medallist Elinor Barker, who took her first professional road victory earlier this month by winning a stage of the Bene Ladies Tour in Holland, will be joined by her sister and senior academy programme rider Megan Barker plus Ellie Dickinson and Manon Lloyd who won five medals between them at the UEC European Track Championships in Portugal last week. National time trial champion Claire Rose and Elizabeth-Jane Harris complete the team.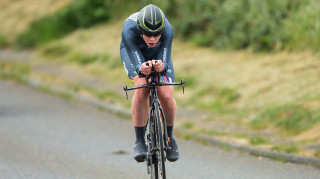 British Cycling's head coach Iain Dyer said: "The Prudential RideLondon Classique has firmly established itself on the women's racing calendar and I'm pleased we are able to enter a team into the race. The team comprises a mix of podium and senior academy riders as well as talented non-programme athletes and I know they will all benefit from the experience of racing against some of the world's best female riders.
"Being able to offer our senior academy riders in particular the opportunity to race in a UCI WorldTour status race in front of a home crowd is invaluable for their development and I'm sure they will make the most of this excellent opportunity."
Great Britain Cycling Team for Prudential RideLondon Classique:
Elinor Barker
Megan Barker
Ellie Dickinson
Elizabeth-Jane Harris
Manon Lloyd
Claire Rose