Three Olympic gold medallists from Rio will be donning their Great Britain Cycling Team jerseys once again in Hong Kong this week for the 2017 UCI World Track Cycling Championships.
This year, however, will be markedly different for endurance riders Elinor Barker and Katie Archibald and sprinter Callum Skinner; they will be striking out on their own.
Archibald will be hoping to make her first individual world championships podium in the new-look omnium and, her favoured event, the individual pursuit.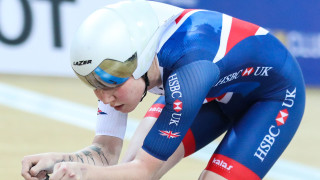 She described the noticeable differences between preparing for a team competition and an individual one.
"With team pursuit, you'd usually go to a competition with a squad of five and you wouldn't know whether all five were going to ride," said Archibald.
"I've had it multiple time where I've been going into a competition thinking, 'I'm man five here and I don't know if I'm going to get a ride'.
"That sounds scary but what it forces you to do is be the best that you can, support the team the best that you can and hope that your form comes out and you do get selected.
"Whereas now that I'm going to a competition as an individual, I know that I'm definitely going to ride and that means that, regardless of whether my form does come good or whether everything goes right, I'm going to ride anyway, so it potentially can go terribly!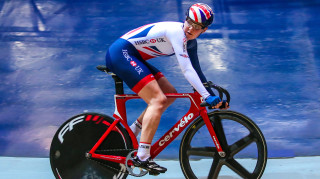 "That keeps you up a bit but it's a new challenge and learning process so I'm just going to have to get on board with it!"
Archibald has been going it alone in another way too. With the support of her coach Paul Manning, she has been choosing her own training plan since the Olympics.
"At the moment I've got freedom, I'm writing my own plan and Paul is been really laid back about it and supportive," she said.
"I think, wisely, he's allowed me to have the space and make mistakes.
"It doesn't mean that I'm not utilising all the support that we have at British Cycling - it's so much more than just our one coach, there's our physiologist, our strength and conditioning coach, our nutritionist, our psychologist and our physic and our doctor, your friends and your family!
"It's certainly not a one man band! I am really enjoying having the autonomy and the authority to make my own decisions and call the shots - let's hope it doesn't backfire."
Barker will be riding the scratch race and points race, the first ever world championships women's Madison with Emily Nelson as well as being under consideration for the women's team pursuit line-up.
The Olympic team pursuit gold medallist said that the training has made the biggest difference to her preparation for this, her fifth world championships.
"It will be a bit of a new challenge for me," she said.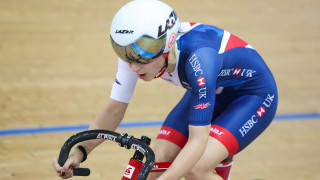 "I've obviously raced bunch races in the past but I've never trained for them - it's always been very team pursuit specific, all the work on the track - and then just done bunch races afterwards so I'm really looking forward to doing it without the fatigue of doing three flat out team pursuits.
"For the last six months, all my track training has been for the bunch racing without the complete focus of team pursuit, so I've only been doing team pursuit for the last couple of weeks."
Barker added that the women's endurance squad is looking strong ahead of the championships.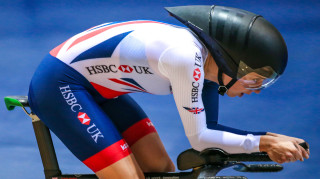 "The women's team is in such a good place at the moment and there's such a depth of really really strong riders; we've been training as a group of seven for this world championships which is huge and any one of us could be in the four man team pursuit so we've almost got twice as many people as we need.
"I just think it's a really great place to be in and it means we have this big group of riders that we can train with right up until Tokyo and it means we'll have the best of the best when we get there."
Skinner, who won gold in the team sprint in Rio, alongside Jason Kenny and Phil Hindes, will also be going it alone at these championships, following his silver medal in the Olympic sprint event behind team mate Kenny.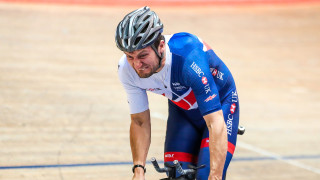 The Scottish rider is adjusting to life as an Olympic champion and competing solely as an individual.
"My aim for the world championships is just to perform as best as I can in the sprint," he said.
"It's the first world championships I've been going into where I've only been focusing on an individual event.
"Every other event I've gone to I've been part of a team so it's something quite new for me and I'm quite excited to see how I get on and just focus on my own performances and myself."
The pressure is still on for Skinner, he insisted, although now it will take a different form.
"Going to Hong Kong with the Olympic success that I had, it doesn't take away the pressure, it just changes it slightly.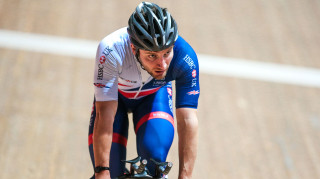 "I used to be in a position where any semi-decent result would be a win and I didn't really have anything to lose, whereas now I'm in a situation where, where people maybe expect results after the summer we had.
Before the Olympics, it was about stepping up and trying to take over that mantle from Sir Chris Hoy and do the best job I could and that came with a lot of pressure in itself. So, it's not that there's any less, it's just changed."
He added that the young trio of Jack Carlin, Ryan Owens and Joe Truman will be providing healthy competition for himself and his Olympic team mates as the riders look towards Tokyo.
"The three sprint guys have been really exciting to watch; I think while I was off enjoying myself after the Games, they were pulling out some really good results," he said.
"It's really exciting and testament to the strength and depth we have in the squad and that's something that's not always been there, so going forward, having that competitive atmosphere within the team should make us all better riders as well.
"It's quite important to have competition within the team, people who are looking to take your place.
"It keeps you on your toes, allows you to not get complacent. It's not that we are anyway, but it's always just a reminder.
"With sprint cycling, it's really measurable, so we know what each other's times are, we know exactly where we stand as well. There's no hiding, but again, that just pushes us on to be even better athletes."
The competition starts on Wednesday, which will feature the men's team sprint and Barker riding in the women's scratch race. Follow the action on our live blog from 11.45am.