British Cycling has today confirmed the four riders who will race for Great Britain at the UCI Mountain Bike World Cup in Lenzerheide, Switzerland, taking place from 9-10 July.
Fresh from their world championship campaign at the weekend, under-23 riders Evie Richard and Iain Paton, who finished in fourth and 32nd place respectively, are back in action along with fellow senior academy riders Mark McGuire and Frazer Clacherty.
Academy mountain bike coach Simon Watts said: "I'm pleased with the progression I've seen from the senior academy riders this season, particularly with Evie Richards on the podium twice at world cup level.
"She was unfortunate to crash at the worlds but she showed a real strength of character by continuing with the race.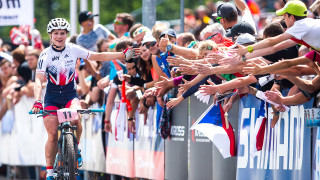 "I think both Evie and Iain will have learned a lot from racing at the weekend and I'm looking to see them apply those learnings at world cups going forward.
"The course in Lenzerheide is a mixture of man-made and natural features with a series of repeated small climbs which can be quite challenging so it will be good to see how the senior academy riders tackle it.
"Much like the world championship event at the weekend, the event is well attended and there's usually a great atmosphere which is always a good experience for the riders."
Great Britain Cycling Team – UCI Mountain Bike World Cup, Lenzerheide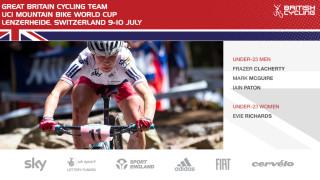 Under-23 men
Frazer Clacherty
Mark McGuire
Iain Paton
Under-23 women
Evie Richards