British Cycling is pleased to announce the dates for the 2016 men's and women's Junior Road Race Championships.
The junior men's race will be held at Chepstow, South Wales on Sunday 12 June with the women's race taking place a month earlier, Sunday 15th May, in Lincoln, on the same course that hosted the 2015 British Cycling National Road Race Championships featuring the iconic cobbled ascent of Michaelgate.
The titles were won in 2015 by Nathan Draper and Abby Mae Parkinson respectively.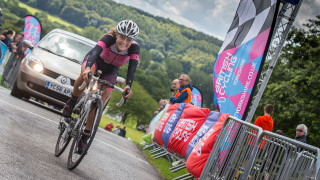 British Cycling's director of cycle sport and membership, Jonny Clay, said: "We are delighted to be able to announce two fantastic and challenging courses for this year's championships.
"These races highlight the best young road talent that Britain has to offer and I'm sure that anyone who turns out to watch the racing will see some of the riders who will go on to make up the next generation of successful British road riders.
"I'm looking forward to seeing some exciting racing as the riders compete for the coveted national champions jersey."
Entries are now open using the links below.