Joanna Rowsell Shand says she can feel the rise in anticipation that has come with an Olympic year, ahead of this weekend's UCI Track Cycling World Cup in Hong Kong.
Hong Kong is the third and final round of the world cups before the UCI Track Cycling World Championships in London in March, before cyclists prepare for the Rio Olympics in August.
Rowsell married in July and after a short break she began her year build up to the Olympics, but says the turn of the year has made it a lot more real.
"I think for me when I see it say 2016 on the calendar it has become a lot more real. Back in August we had a big year-to-go drive and that was a real point to knuckle down after I'd got married in July," Rowsell said.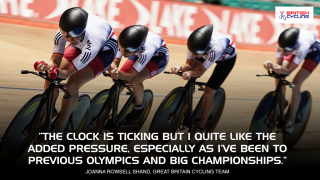 "But now 2016 has arrived it feels like it is actually the year of an Olympics, rather than saying next year, it's this year.
"The clock is ticking but I quite like the added pressure, especially as I've been to previous Olympics and big championships."
Rowsell won Olympic gold in 2012 in the team pursuit and has also amassed five world championship titles along with a Commonwealth Games gold medal.
Despite this she refuses to take anything for granted and says it's too early to speculate what medals her team pursuit team could win in Rio.
"It's difficult to say whether we will be winning a medal and what colour that medal could be because we can do is control what we do, but what other teams do is out of our hands," Rowsell continued.
"In terms of my selection all I can do is focus on myself but I know I'm in form and my training is paying off; in my point of view I just want the whole team to be on their best form because we want to be the best."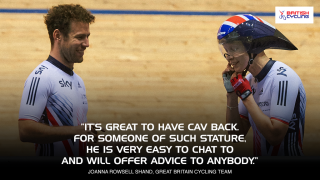 A returning Mark Cavendish will make his first world-level track appearance for Great Britain since 2009 in Hong Kong, and Rowsell is delighted to see the track and road veteran back in the squad after several years out.
"It's great to have Cav back because he's such a character so approachable around the track centre, and for someone of such stature, he is very easy to chat to and will offer advice to anybody."
"It's good for me, even though I'm a bit older now, because he was there at my first world championships in Manchester. He and Bradley Wiggins won the Madison then and I'd just come into the squad so it's nice to have him back."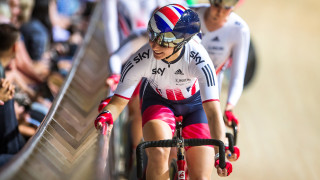 Rowsell, along with Laura Trott, Ciara Horne and Elinor Barker, missed round two of the world cup in New Zealand to focus on a training block.
"We are not really aiming to compete in Hong Kong its more about the world championships and obviously the Olympics.
"We have trained hard throughout December and over Christmas, with only had Christmas Eve and Christmas Day off, so we really are delighted to see that paying off now and seeing personal bests for individuals."
How to follow the racing
A report, results, reaction and images will appear on the British Cycling website.
Follow @BritishCycling on Twitter for updates.