British Cycling's newly-re-elected president, Bob Howden, has promised that the federation will continue to set itself ambitious targets in order to raise the bar for sport in this country.
Writing in the organisation's annual report, Howden - who was recently re-elected for a third year as British Cycling president - stressed the importance of the next 12 months to cycling, which has enjoyed a huge surge in popularity in recent years.
Over the last decade, the Great Britain Cycling Team has established itself as the most successful performance programme in the history of modern British Olympic and Paralympic sport, with the achievements of the country's elite cyclists filtering down to inspire millions of people to ride their bike, be it for sport, recreation or transport.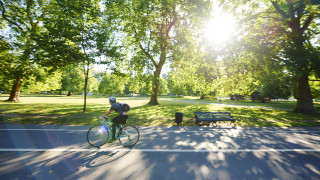 With the Rio 2016 Olympic and Paralympic Games now firmly on the horizon, Howden has again called for cycling to lead the way in British sport by setting and achieving more ambitious targets.
He said: "We have learned so much over the last decade. In celebrating our success we should also renew our commitment to the areas where we need to do more. In 2013 we set ourselves a challenge – to address the unsustainable gender gap in cycling and inspire one million more women and girls to cycle regularly by 2020.
"During the summer of 2015 we announced that this strategy is on track, with 254,000 more women now cycling regularly.
"Tailored initiatives including Breeze - a programme of recreational rides led by women for women – combined with safer places for people to cycle, have made a real impact.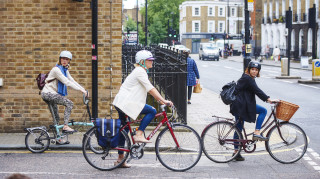 "One million is a tough target, but our reputation is built on reaching ambitious goals and we will continue to deliver."
Female role models at the very top of the sport, such as Laura Trott, Katie Archibald and Lizzie Armitstead, have again delivered on the biggest stage in 2015, and will be amongst the British hopefuls heading to Brazil to chase Olympic glory next summer.
Howden added: "In recent years, we've become accustomed to seeing British cyclists topping the medal podium. Success at this level is extremely hard-earned, yet our riders have continued to excel, establishing themselves as sporting icons and inspiring countless British youngsters to chase their own dreams.
"This success has continued in 2015 – watching Lizzie Armitstead win road world championship gold in Virginia in September was a fantastic moment, and it truly whetted the appetite for Rio."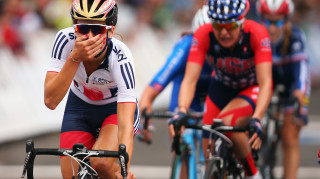 The end of 2016 will also signal the end of one of the most successful commercial sponsorships in sport - British Cycling's association with Sky. Writing in the annual report, Howden acknowledged both the success of this partnership, and the incredible opportunities now in place for Sky's successor as British Cycling's key partner.
He continued: "From winning medals to reaching new audiences, the partnership has delivered on so many levels. British Cycling and Sky part as firm friends, having set a new benchmark for commercial partnerships in sport.
"Next year is a key one for the sport, but our sights are also focussing firmly beyond this, to the development of our strategy for 2017 to 2025; as we build a collective vision across the sport at all levels.
"At the end of my second year as president, I feel pride at how far we've come – and more excited than ever about where we are going."