British Cycling has been nominated for three awards at the 2015 UK Coaching Awards.
The governing body received nominations in the Governing Body of the Year category, Heather Crouch Young Coach of the Year and Coach Developer of the Year.
Over the last 18 months British Cycling's Coaching and Education team has undergone a major drive to update their coach development pathways to make coaching cycling more accessible, enhance the learning experience and better meet the changing needs of the sport.
In the last 12 months, this has had a big impact:
The number of coaches trained has increased by 18%
Delivery of Level 1 – the entry to the coaching pathway – has increased by 73%
The proportion of female coaches accessing training at Level 1 has increased by 6%
Completion of Level 1 has risen to 96%
Completion of Level 2 has risen to 84%
As well as the nomination in the governing body of the year category, British Cycling volunteer Andrew Pink is nominated for the Heather Crouch Young Coach of the Year while Richard Shepherd has been nominated in the Coach Developer of the Year category.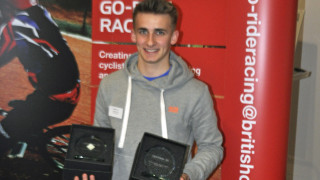 Andrew started coaching at Charlotteville Rascals Go-Ride Club, before going on to coach at both Surrey Wheels for All and Wyndymilla - where he is currently the Club Head Coach.
Having deferred his place at university, he has devoted himself to developing athletes and his determination to make a real difference has shone through, particularly in his work with supporting people with disabilities.
His aim is to provide accessible opportunities to people with varied needs, giving them the freedom to feel able to participate without limits.
Richard is a tutor for British Cycling Coaching and Education, working on courses from Level 1 to Level 3 across a number of disciplines. Over the last year he has delivered over 40 days of coach education in the UK, assisting with the development of over 250 coaches.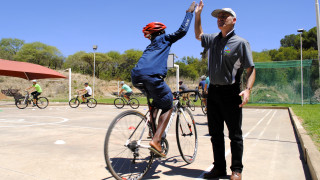 He has also taken a lead role in the UK Sport IDEALS initiative in Namibia, delivering a two-week coach education course to 20 Namibian coaches from all regions of the country. During the trip, he worked closely with the coach of the national team, who went on to win a silver medal at the African Road Championships - a first ever medal for the team at that level.
British Cycling's director of coaching, education and development, John Mills, said: "We're really pleased that our hard work is being recognised in nominations at this year's UK Coaching Awards.
"We constantly strive to improve the quality of the training we provide both to new and more experienced coaches and this is reflected in the outstanding feedback we've had from participants this year.
"British Cycling has some exceptional coaches - and the more we train and develop, the more likely we are to produce the next Olympic gold medalist or world champion.
"Our coach education programme is world leading and the support we provide throughout the training programme is comprehensive. Andrew and Richard fully deserve their nominations for the fantastic work they've been involved in over the last 12 months."