Twelve months ago, former heptathlete Katy Marchant made her debut for the Great Britain Cycling Team at the European championships in Guadeloupe. She is set to make her second appearance at the event later this month – now as a four-time national champion.
The 22-year-old completed a quadruple of sprint titles at last month's British Cycling National Track Championships, pulling off a clean sweep by claiming the 500m time trial, sprint, keirin and team sprint titles.
British Cycling Olympic Podium Programme athlete Marchant went into the national championships in an incredible run of form, but she admits she didn't expect to perform as well as she did.
"Absolutely not. You can never expect to win, but I was really happy with how everything went. I set personal goals and I knew if I could manage to achieve those I'd come away very happy.
"Coming away with four golds as well, it's really cool."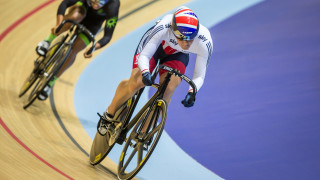 Attention now turns to the international stage, with the best of Europe descending upon the Swiss city of Grenchen for the five day event.
Fierce competition is expected on the boards of the Velodrome Suisse and Marchant says she is up for the challenge.
"I'm really looking forward to the European championships. I went there last year in Guadeloupe but things are very different for me this year. This time round I'll be competing with the best and seeing where I put myself.
"I'm really excited and I just can't wait to see where I come out against the other girls.
"Ultimately, we are working towards Rio so this is another stepping stone and another chance to get a team sprint out.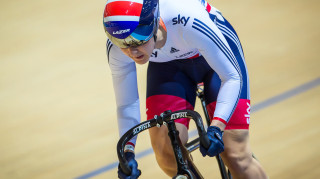 "The main aim is the team sprint really, to get as many points as we can to qualify a spot for Rio. Individually, we'll just see what happens and hopefully we can be up there."
The European championships kicks off a hectic few months in the track season, with the world cup opener in Colombia following the event in Switzerland.
The world championships in London and Olympics in Rio are also on the horizon, but Marchant says she's entirely focused on matters in Grenchen.
"I really enjoy going away with the team, it's a really good group of guys and we all get on really well. It'll be really nice to get away as a team and spend some quality time together, a bit of team bonding.
"A medal (at the European championships) would obviously be really cool. I got a medal in the under-23 European championships, a gold medal in the keirin.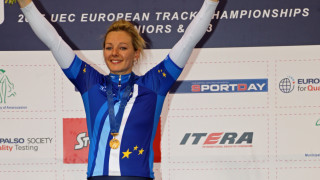 "Keirin's one of my favourite events, I like to get stuck in, so I'm hoping for a ride in the final or maybe a medal there."
Given her form and this season so far, no-one will be betting against Marchant adding to her medal haul in Switzerland.
The 2015 UEC Track European Track Championships take place from 14-18 October at Velodrome Suisse, Grenchen, Switzerland.