Mark Cavendish will continue his return to the track following selection for the Dudenhofen GP in Germany on 28-29 August.
Cavendish, who competed at this weekend's Derby Revolution, finishing second behind Ed Clancy in the omnium and teaming up with Sir Bradley Wiggins to take victory in the Madison, will be looking for more Olympic qualification points as he continues his bid to return to the track for the Olympic Games.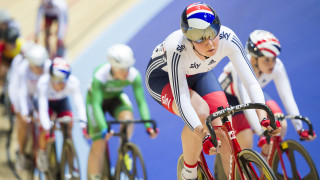 He is joined in the squad by Laura Trott and Katie Archibald, while sprinters Becky James, Katy Marchant Callum Skinner and Matt Crampton also travel, with James and Marchant then going on to further events in Anadia and Roubaix.
Danni Khan, Manon Lloyd, Ollie Wood and Jon Dibben will also compete in Germany.
The Great Britain Cycling Team's, coach co-ordinator, Iain Dyer, said: "We're now less than a month away from the World Cup Eligibility Ranking closing and with that in mind we've selected a strong team to travel to Germany.
"Mark Cavendish made a very promising start back on the track in Derby and he'll be looking to continue building on that form and gain more points for his ranking.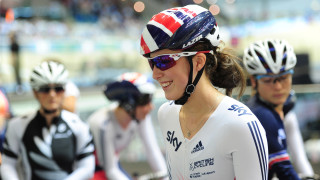 "Becky James needs to get some more racing under her belt while she continues her recovery from injury, and we're sending Katy Marchant to further boost her racing experience also.
"I am also looking forward to the younger Academy riders showing us what they're capable of."
Great Britain Cycling Team for the Dudenhofen Grand Prix
Katie Archibald
Mark Cavendish
Matt Crampton
Jon Dibben
Becky James
Danni Khan
Manon Lloyd
Katy Marchant
Callum Skinner
Laura Trott
Ollie Wood