Sport England, the government agency responsible for grassroots sport, has revealed that it has reached a major milestone – having invested £5 billion in grassroots sport in the last 20 years.
As part of the celebrations, British Cycling has highlighted just five of the projects Sport England has helped support.
Go-Ride Tour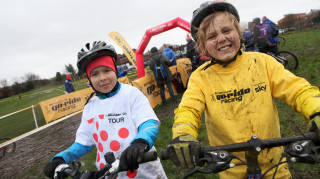 In celebration of the Tour de France visiting our shores, British Cycling's youth development programme, Go-Ride, launched a Go-Ride Tour to cement a lasting legacy from the Grand Depart.
Go-Ride Clubs across the country hosted over 240 entry-level events throughout the month of July, as part of the Go-Ride Tour. Open to any young people, the come-and-try sessions provided an opportunity for riders who were inspired by the Tour de France to emulate their cycling heroes.
Over 9,000 young people got involved with the Go-Ride Tour.
Out of these participants, 3,800 experienced cycle sport for the first time.
Pam Yates, from Redditch Road and Path Go-Ride Club, said: "We had an excellent evening of racing, which was enjoyed by both children and their parents.
"British Cycling has done us proud in providing the brilliant t-shirts, special medals, wristbands and certificates. Thank you British Cycling for your initiative and enabling us to provide something special and memorable for our youngsters in the year the Tour came to Britain."
Breeze Challenge Events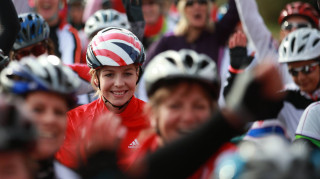 Breeze Challenge Events are exclusively for women and were launched successfully in 2014 with more than 800 women taking part.
This year, events are scheduled to take place in Lancashire (4 October) and Warwickshire (20 September) as well as visiting Windsor (23 August) for the first time.
Breeze is Britain's biggest national programme designed specifically to get more women cycling and the Challenge Events will bring all the fun, expertise and support enjoyed in the Breeze community and take it to the next level with distances of 50km and 100km available.
British Cycling's Women's Cycling manager, Natalie Justice said: ""Breeze Challenge Events are the perfect next step for anyone who wants to train and prepare for something different as well as enjoy a great day with like-minded riders.
"It's going to be a fantastic summer of events, and we can't wait to see everyone on event day."
Sky Ride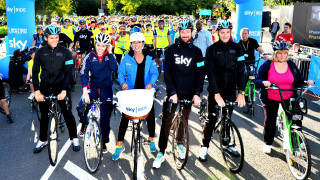 British Cycling's series of big, traffic-free bike events in cities across England continues to reach new audiences and encourage people of all ages and abilities to get out on their bikes.
In 2014 over 100,000 people took part in Sky Rides.
Last year, Liverpool hosted its first big bike event as thousands joined Sir Bradley Wiggins, who led off the ride with fellow Team Sky cyclists Ben Swift and Ian Stannard. Great Britain cyclist Jess Varnish and TV presenter Davina McCall were also there to lead the thousands of cyclists off on the eight-kilometre route.
"I've been a mad keen cyclist for ages and I reckon what Sky and British Cycling have done to help transform cycling in the last few years is really amazing," McCall said.
"These routes are so easy that anyone can do it, it doesn't matter about your age or ability."
Disability hubs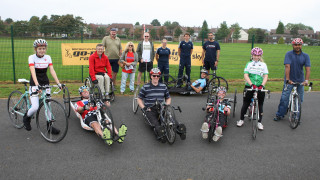 British Cycling has launched Disability Cycling Hubs across the country to improve access to the sport for people with a disability and ensure that those wanting to improve their cycling performance receive the support they need.
The sessions held at the venues are also the first step on the Great Britain Para-cycling Team performance pathway, so participants could one day go on to bring home some Paralympic medals.
There are currently hubs in Manchester, Bath, York and Kent, which bring people together on a regular basis to engage in coach-led cycling and develop technique, fitness and confidence.
David Robertson of the Handcycling Association has attended para-cycling sessions as part of the British Cycling Disability Hub.
"I like learning and developing my cycling techniques and fitness, specifically bike handling. Because these sessions are on a dedicated cycling circuit with a British Cycling coach, the para-cycling session helps me work towards my goals and meets my needs.
"It is really enjoyable and the facilities used in the para-cycling sessions are fantastic."
Pendle Borough Council closed road circuit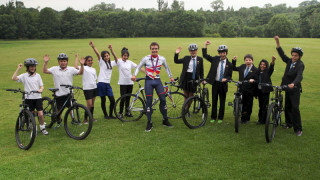 British Cycling continues to invest in a number of facility developments, contributing significantly to the continued growth of the sport.
A new 1.1km closed road circuit at the Steven Burke Sports Hub - named after the London 2012 gold medallist – opened in 2014.
The circuit was completed with £250,000 funding from British Cycling and £150,000 from Sport England's Inspired Facilities Fund.
An additional £150,000 was provided by Pendle Council, Pendle Council's Colne and Nelson Area Committees and the Lancashire Environmental Fund.
"The more places there are for people to cycle the better, both at a participation level but also in unearthing the next generation of Olympic gold medallists," said Burke.
Image: Jason Lock