After dominant displays at the Verola and Brixia Para-cycling Cups in April and May, the Great Britain Cycling Team returns to Italy for the first round of the UCI Para-cycling Road World Cup in Maniago from 5-7 June.
World champions Lora Turnham and Corrine Hall will lead the gold medal hopes while London 2012 gold medallist Josie Pearson will make her cycling debut after switching from athletics earlier in the year.
The event is an important step on the road to the 2016 Paralympic Games in Rio, with vital qualification points at stake. The second round of the world cup takes place a week later in Yverdon-les-Bains, Switzerland from 13-16 June.
The team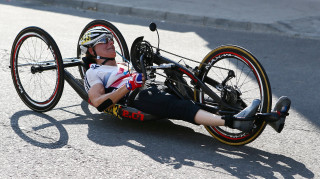 Karen Darke H3
Steve Bate piloted by Adam Duggleby B tandem
Lora Turnham piloted by Corrine Hall B tandem
Simon Price C2
Brian Alldis H4
Jon Gildea C5
Jaco Van Gass C4
Megan Giglia C3
Louis Rolfe C2
Liz Saul C4
Hannah Dines T2
David Smith C4
Josie Pearson H1
An experienced group of Paralympic Podium Programme riders make up the core of the squad.
Karen Darke gains selection, the London 2012 silver medallist in the H3 class in great form after winning the time trial in Verola and taking silver in the road race.
Lora Turnham and Corrine Hall were reunited in Verola after a spell of injury and rehabilitation for Hall and the duo clicked immediately with a win in the B tandem time trial and a narrow defeat in the road race.
Following their world championships debut on the track in Apeldoorn earlier in 2015, tarmac specialists Steve Bate and Adam Duggleby will be keen to take to the road in Maniago. A training crash earlier in the season threw their preparations into jeopardy but former mountaineer Bate and pilot Duggleby have bounced back and will hope to build towards their ultimate goal of Rio.
Fellow Apeldoorn debutants Louis Rolfe, Jaco van Gass and Megan Giglia will also return to action for the squad in Italy. 17-year-old Rolfe has cerebral palsy and rides in the C2 class while former soldier van Gass competes in C4.
Megan Giglia, who survived a life-changing stroke in 2013, will see her first competitive outing on tarmac after impressing on the boards of Apeldoorn's Omnisport Arena, riding in the C3 class.
Liz Saul and Hannah Dines will certainly be ones to watch in the C4 and T2 categories respectively, having both taken a clean sweep of time trial and road victories in May's Brixia Para-cycling Cup.
Making the switch from other sports are two promising new squad members. Former Paralympic rowing gold medallist David Smith makes his debut on the road while fellow London gold medallist Josie Pearson switches from wheelchair discus to cycling in the H1 class.
The venue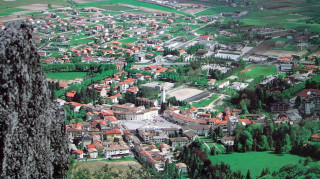 Maniago in the province of Pordenone in north-eastern Italy is the setting for the opening round of the UCI Para-cycling Road World Cup. Famous for its knife-making industry, para-cycling is set to cut a swathe through town and surrounding countryside when the action begins on Friday 5 June.
Time trial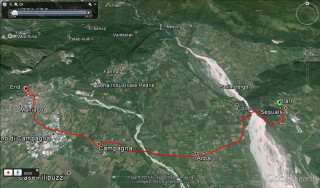 There are two time trial courses; a short 12.8-kilometre course for men's and women's handcycle, men's C1-2, women's C-5 and men's T1-2 events, with a longer 26.6-kilometre course for the men's and women's B tandems and men's C3-5 categories. Both courses start in Sequals and travel east to finish in Maniago's Piazza Italia.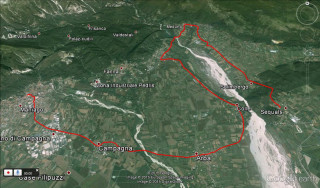 Road race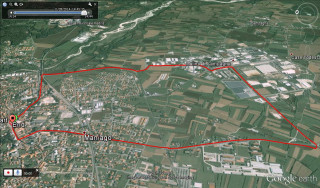 The 7.2-kilometre road race lap has its start and finish at Piazza Italia with race distances from two to 12 laps depending upon rider classification.
Schedule
All time trial events will take place on Friday 5 June while the road race events in all categories will follow on Saturday 6 and Sunday 7 June.
How to follow the racing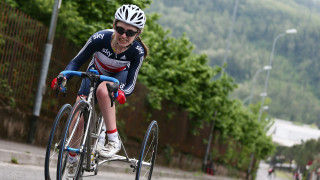 Daily reports, results, reaction and images will appear on the British Cycling website.
Updates will appear on Twitter @BritishCycling through the weekend.