British Cycling's aim is for Britain to become a true cycling nation by building on our gold medal and participation success to make cycling an integrated part of our daily lives.
To achieve this, our newly-formed #ChooseCycling Network has written to party leaders asking for four key commitments to be included in the manifestos.
All of the manifestos have now been released. Many of the parties have come a long way since the last general election but there is still a way to go before we can be sure that Britain has a solid plan to make cycling a serious form of transport for the majority.
See how the parties stack up to #ChooseCycling
Conservative Party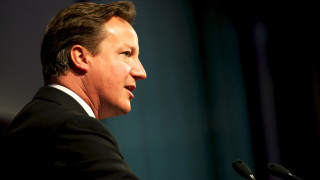 The manifesto says the Party wants to 'double the number of journeys made by bicycle and will invest over £200 million to make cycling safer, so we reduce the number of cyclists and other road users killed or injured on our roads every year.'
A target for increasing journeys is welcome but it is far below British Cycling's recommendation of targeting 10% of all trips by 2025. Much of this growth is likely to happen without national government intervention due to population growth and the significant investment taking place in London and a handful of other cities.
The spending commitment works out to less than £1 per head taking investment back to levels seen more than 10 years ago. It is nowhere near the levels needed to transform our roads and junctions to make cycling an attractive option for all. The Dutch, Danes and Germans have been investing in excess of £20 per head per year for decades.
Green Party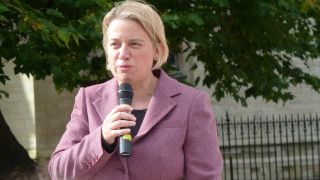 The manifesto makes commitments to spend at least '£30 per head on [walking and cycling] every year of the Parliament'. This is a level of spending which is seen in the Netherlands and Denmark and would mean the country could begin to transform its roads, junctions and communities to make cycling an easy and attractive option for all.
Although the Green Party cannot win the election they may well form part of another coalition government and this may lead to improvements to government commitments on cycling.
Labour Party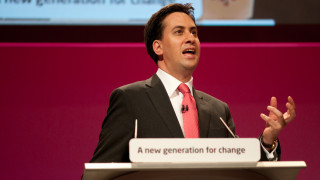 The manifesto commitment on cycling lacks any detail merely saying that a Labour government would, "support long-term investment in strategic roads, address the neglect of local roads, and promote cycling."
British Cycling's position is that cycling does need promotion but what has been lacking is the meaningful investment, leadership and a commitment to the highest standards of design to make cycling an attractive option for all.
The manifesto contains relevent a public health policy commitment to 'set a new national ambition to improve the uptake of physical activity' however it is crucially lacking any plans to make every-day cycling (along with walking the easiest way to build physical activity into your life) part of the strategy.
Michael Dugher, the Shadow Secretary for Transport, recently wrote a blog giving a bit more detail on policy, however, this did not make it into the manifesto. The commitments on investment fall well short of the level required to start transforming roads and junctions to make them attractive for cycling for all.
Liberal Democrat Party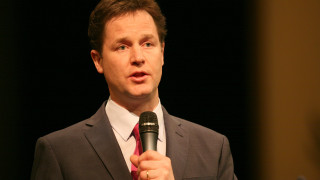 The manifesto makes commitments to 'implement the recommendations of the Get Britain Cycling report', including an aim to spend '£10 a head annual expenditure on cycling within existing budgets'.
The Get Britain Cycling recommendations are a comprehensive set of policies which would set the country on track to grow the levels of cycling to levels seen in Europe. British Cycling gave evidence to the Get Britain Cycling inquiry and supports its recommendations.
The report received unanimous cross-party support and has helped to move the government forward on cycling such as increasing investment, updating road design regulations and adopting cycle-proofing principles.
This manifesto commitment is a big step forward for cycling. Although the Liberal Democrat will not win the election they may well form part of another coalition government and this may lead to an improvement in commitments on cycling.
Scottish National Party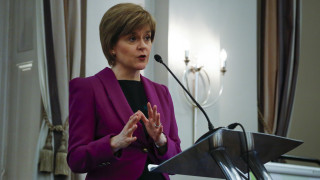 Cycling is not mentioned in the manifesto.
UKIP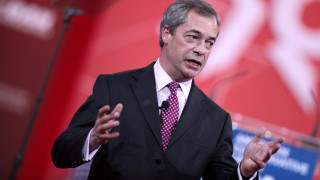 Cycling is not mentioned in the manifesto.
Plaid Cymru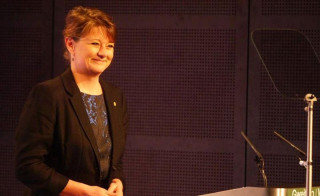 The manifesto states that the party 'will ensure funding for urban cycle paths and between communities, particularly in travel to work areas'.
It is also states that there will be focus on 'more sustainable infrastructure with a particular focus on better housing, public transport, leisure and education facilities, developing urban green areas and cycle routes.'
Image credits: Under under creative commons license
Ed Milliband - Flickr: EdMiliband
David Cameron - Flickr: DFID - UK Department for International Development
Nicola Sturgeon - Flickr: Scottish Government
Nigel Farage - Flickr: Gage Skidmore
Nick Clegg: Flickr: Liberal Democrats
Leanne Wood - Flickr: Plaid Cymru -The Party of Wales
Natalie Bennett - Flickr: Jo T