Thrifty Car and Van Rental (Thrifty) has expanded its sports sponsorship portfolio, after forming a new partnership with British Cycling.
The deal announced today (January 17) sees the Exeter-based vehicle hire firm supply a 65-strong fleet of vehicles as it becomes the preferred car and van supplier to the national governing body, helping to facilitate a number of British Cycling's programmes, including HSBC UK Go-Ride. British Cycling's 146,000 members will also be able to enjoy a 10% discount.
Thrifty is the largest privately owned rental company in the UK with over 115 locations. The rental vehicles offered range from economy cars to family saloon/estates, to people carriers, vans and luxury 4x4s.
Chris Bagwell, FlexiFleet Manager, Thrifty Car and Van Rental comments: "With the countries' amazing cycling achievements over the last few years we are thrilled to be working alongside British Cycling and the Great Britain Cycling Team.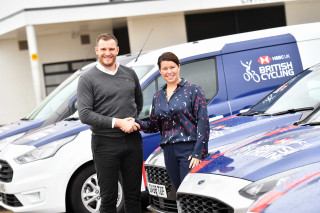 "It's fantastic that they have recognised our brand as one of the leading suppliers of vehicle rental and are able to take advantage of our FlexiFleet product, with its unique qualities, to assist with their fleet requirements."
British Cycling Commercial Director, Jonathan Rigby, added: "Our partnership with Thrifty promises to be a positive one for our staff, members and British Cycling as a whole, thanks to their accessible and extensive fleet network across the UK.
"We are proud to hold a shared passion for life in the saddle, and our new relationship gives us the exciting opportunity to play a part in facilitating that for diverse groups of people – for families in need of a large car to travel cross-country to explore new surroundings on their bikes, to those with disabilities making the most of Thrifty's adapted cars programme.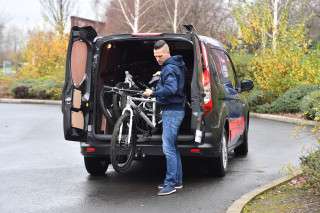 "And of course, our British Cycling and Great Britain Cycling Team staff in Manchester and regionally to deliver coaching sessions, manage events and support our elite riders.
"A partnership like this is hugely important in helping us to extend the range of benefits available to our members."
Thrifty's UK sports sponsorship portfolio now includes partnerships with Bolton Wanderers Football Club, Exeter Chiefs Rugby and the Professional Cricketers' Association, to name a few.
Members of British Cycling can access 10% discount on rental vehicle here.