British Cycling has responded to the Welsh Government's consultation on Improving Opportunities to Access the Outdoors, saying that giving the mountain bike community access to cycle responsibly on footpaths and other land will see a "positive rise" in tourism.
The consultation, which closed in October 2015, received nearly 6,000 responses, 4,000 of which were submitted by the cycling community, the significant majority of whom were made aware of the consultation through its promotion by British Cycling, Welsh Cycling and consultation partners OpenMTB and CyclingUK.
Overall it received the highest number of responses of any Welsh Government consultation to date.
The consultation sought views on reducing the cost of looking after public paths, how to better meet current and future recreational needs and ways to tackle some of the difficulties in extending access, beyond walkers.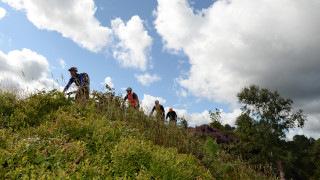 British Cycling would like the Welsh Government to follow the example set by Scotland's Land Reform Act, where greater access has had a positive impact on rural communities.
The governing body argues that changes to countryside access within Wales has the potential to dramatically improve tourism reach and economy, while simultaneously offering more social, transport, recreational, health and wellbeing benefits for both residents and visitors to the country.
The majority of the responses were also in favour of wanting changes to the legislation on public rights of way to allow increased access, including the view that existing rights of way could be upgraded to allow for multi-user paths.
Although mountain biking is already one of the most popular activities, the consultation also noted that people would like to be able to do more.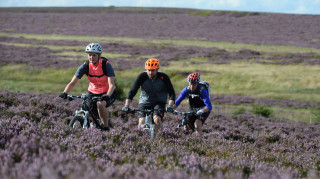 Dan Cook, British Cycling's Mountain Bike Leadership manager, said: "British Cycling and Welsh Cycling believe that where public access exists to outdoor places then that access should include responsible cycling.
"The Scottish Land Reform Act proves that responsible access for people on bikes is sustainable, manageable and highly beneficial to tourism, health and the economy as well as integrating well with other countryside users.
"We believe that this responsible access model should be explored for the whole of the country – it could lead to a positive rise in tourism in Wales.
"We applaud the Welsh government for their foresight in undertaking this consultation and hope that they will respond to the weight of public opinion, especially from the mountain biking community, and undertake to implement an entirely new access settlement allowing much greater use of land for responsible recreation."
See the summary of the consultation outcomes produced by the Welsh Government.